It is useful for researchers to think about the potentials for data, and analysis there are within social media content. There are a number of different software one can use for soial media extracting, but the most suitable ones are dependent on research variables, and queries. For Facebook and Twitter data collection, one might refer to the following:
Discover text:

DiscoverText allows users to capture, filter, de-duplicate, cluster, search, human code, and machine-classify large numbers of small, unstructured units of text. Our approach mixes human and computer training in an elegant and powerful loop.

DiscoverText is powered by SIFTER™, a next-generation power tool for text. SIFTER™ is a suite of human-language technologies that is a one-stop solution for information overload. Design, implement, and re-use "sifters" to simplify the task of finding needles in electronic haystacks. Users must join a paid subscription to use this tool.

Scrapy: Scrapy is an application framework for crawling web sites and extracting structured data which can be used for a wide range of useful applications, like data mining, information processing or historical archival. This tool can be used for webpages, but is particularly useful in getting aroun Facebook's unconventiona API.
Node XL: NodeXL is a free, open-source template for Microsoft® Excel® 2007, 2010 and 2013 that makes it easy to explore network graphs. With NodeXL, you can enter a network edge list in a worksheet, click a button and see your graph, all in the familiar environment of the Excel window.
Social Network Importer: To be used with Node XL, the importer is a new graph data provider for NodeXL which allow users to directly download and import different Facebook networks. It is developed in C#.
Netvizz: Netvizz is a tool that extracts data from different sections of the Facebook platform (personal profile, groups, pages) for research purposes. File outputs can be easily analyzed in standard software. This tool is developed by the University of Amsterdam Associate Professor Bernhard Rieder.
Divud: Divud is a GPL tool, born for social researchers and web marketers, that allow hashtags, user followers, and followers to form comparative analyses in text files, or data stores. Divud allows users to export data visualizations in GEXF format for manipulating with Gephi-like software.
Hashtracking:

Real time analytics for hashtags, with s

earchable, shareable transcripts, infographics, contributor lists and influence analysis. The use of this tool comes with a price.

TAGS v5: A simple and free Twitte capture infrastructure, that allows the collection of data related to particular hashtags.
Facebook Pages and Groups
Facebook's social networking dimension allows to bring together acedemics, students, researchers and research participants in order to work together. Pages associated with particular New Media degrees usually have a number of insightful articles and research linked, but that is quite often lost in accumulation of departamental information, as well as student events. As a result, it is difficult to find straighfoward resources for us.
Listed below are Facebook pages that feature information, research and events related to New Media, useful in an academic context.
Social Media Research Foundation

A group of researchers who want to create open tools, generate and host open data, and support open scholarship related to social media.

Researchers of the Socio-Technical

A useful webpage for academics, and grad students of the socio-technical field, with announcements for journal submissions, conferences, and events posted.

MIT Comparative Media Studies/Writing

A page for Massachusetts Institute of Technology programme that applies critical analysis, collaborative research, and design across a variety of media arts, forms, and practices. Interesting source regarding gaming culture.




Berkman Center for Internet and Society, at Harvard University

A research center based at Harvard University with the mission to explore and understand cyberspace. They study the development, dynamcis, norms and standards; and assess the need or lack thereof for laws and sanctions. This page is a guide to events, fellowships, faculty, news, and the latest publications from the center.

Social Media Research

A page designed to bring together researchers, research participants and everyone interested in Social Media Research.

Digital Media & Learning Research Hub

An international research center, located at the system-wide University of California Humanities Research Institute. It provides compelling research, information about best participatory learning practices, applications, programs and their assessments that engage digital media.

New Media Knowledge (NMK) is a learning and business information resource for digital interactive media.

The Hypermedia Research Centre is a research group based in the School of Communication and Creative Industries at Westminster University. The research areas include : the social, political, technological and cultural impact of the new digital media.

aion / new media art research


aion is a group for sharing resources, ideas and information about new media art and related research. Its aim is to offer transnational perspectives, and connections between different localities in order to understand the new modes of artistic distribution, creation and thinking in relation to the wider new media culture field.

Network for New Media, Religion and Digital Culture Studies

This page utilises New Media research to explore relationship between new technologies and religious practices.

UCL Global Social Media Impact Study

A global study dedicated to understanding how social networking is transforming society and humankind.
Funded by the European Research Council.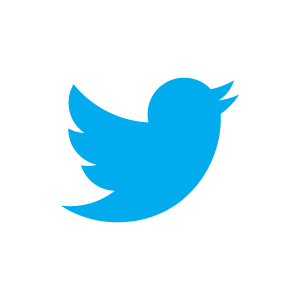 Twitter can be both a useful and cumbersome tool for academics. While many academics use the site, the amount of information being produced is often too broad, and hard to digest. Useful tools for using Twitter, especially when trying to track activity related to particular hashtags, events, and users are Tweetdeck and Hootsuite.
Listed below are methods for using Twitter in an academic context, and a selection of lists and accounts relating to the MA and its topics.
Using Twitter for Curated Academic Content

Allan Johnson discusses the problems and solutions for academics on Twitter, introducing useful apps and personal methods of organisation.

New Media and Digital Culture Faculty, University of Amsterdam

A quick link to the current and affiliated faculty on the New Media and Digital Culture Master's program. A useful list for current and prospective students to explore the interests and areas of expertise of their tutors.

New Media and Digital Culture Master's Students, 2013-2014

A list of Twitter users from the New Media and Digital Cultures class of 2013-2014. Here students can connect with each other and work as ambassadors for the course, learning to refine their tweets for an academic context.

New Media and Digital Culture Syllabus 2013-2014

A selection of academics from the Research Practices and Theories syllabi 2013-2014. Although not all authors featured on the reading lists hold Twitter accounts, this list includes very active academic tweeters, such as Jussi Parrika, Geert Lovink and Gabriella Coleman.

This list by Marco Mancuso includes a wide range of international institutions.

In this list Dan Cohen has compiled a selection of over 350 digital humanities scholars.

A list dedicated to authors published by MIT (Massachusetts Institute of Technology) Press.

A research group based at Monash University, Melbourne. Learning/New Media was established in the early 1990s, and concentrates on researching and building the link between technology, media and education. More information on the group can be found on their website
These sources contain anything that is not Facebook or Twitter and since these two networks are so dominant in the social media spere, it was hard to find sources. Channels like
YouTube
works fine when you know what you are searching for, entering a search query on a specific author and a specific lecture will most likely get you the right content. There are however not so much channels that are usefull for our purposes (two are included here). Also in this list is Academia.edu a worldwide academic social network for publishing and finding papers. Also some groups of TED talks are included, but these work best if you want to find inspiration on a topic.
Academics use Academia.edu to share their research, monitor deep analytics around the impact of their research, and track the research of academics they follow. 4,439,593 academics have signed up to Academia.edu, adding 1,629,138 papers and 866,121 research interests. Academia.edu attracts over 5 million unique visitors a month.

European Graduate School YouTube Channel

Videos and video clips of lectures, sessions, and interviews at European Graduate School (EGS), Media and Communication Studies Department, Saas-Fee, Switzerland, Europe. An impressive list of speakers, including Slavoj Zizek, Jeam Baudrillard and Judith Butler.

TED is a nonprofit devoted to Ideas Worth Spreading. It started out in 1984 as a conference bringing together people from three worlds: Technology, Entertainment, Design. Since then its scope has become ever broader.

The Internet connects us as never before, but there's a dark side to this web. Who are the hackers who wreak havoc online? And what is it they want?

Our hyper-connected lives have been rewired for the digital age. These talks explore how the Internet and social media are shaping our relationships, personal lives and sense of self.

As machines grow ever more intelligent, they're emerging not just as powerful tools, but close companions. These talks -- while offering some whizzy demos -- examine how robots are becoming an intimate part of our lives.

Google's research & development branch publishes research online. Their main focus is somewhat technical, but they also publish articles with more focus on the impact of the use of (Google) technology.

V2 Youtube and Vimeo channel. For more information on V2 institute for unstable media